Valley Views – JUNE 2022
WHEELS THROUGH TIME TO CELEBRATE 20 YEARS
The Mountaineer
Dale's Wheels Through Time, a collection of rare America motorcycles and historically significant automobiles, is celebrating its 20th anniversary June 30-July4.
The museum presents a range of vintage all-American motorcycles and automobiles. Inside, more than 350 of America's rarest and most significant machines, each tells its own story. Further — 99% of the machines on display are in running condition.
The museum's collection focuses entirely on American-made motorcycles, from well-known names such as Harley-Davidson and Indian to more obscure companies such as Excelsior, Thor, Wagner, the one-off Traub, often dubbed the "World's Rarest Motorcycle," and more.
In addition to the motorcycles, there are unusual homemade mechanized creations and one of the nation's largest collections of memorabilia, accessories, and parts.
All week long the staff will be showing off and firing up the latest additions to the museum's collection. Riders of American Motor Drome Company will defy gravity on the Wall of Death. Saturday, July 2, Curator Matt Walksler will be firing 20 of the rarest bikes in the collection all in one run.
Normal museum hours are Thursday- Monday 10:00 a.m. – 5:00 p.m.
---
Time for a Break
FRANKIE'S ITALIAN TRATTORIA
will be on vacation from June 3 – 9
Reopen June 10 at 2:00 p.m.
---
TRAILSIDE TALK: QUIET HISTORY AND SCENIC BEAUTY IN CATALOOCHEE VALLEY
https://www.smokiesinformation.org/news/trailside-talk-quiet-history-scenic-beauty-cataloochee-valley.html?utm_source=cc&utm_medium=graphic&utm_campaign=sl-042122.
---
UPCOMING FESTIVALS
May 31 – June 4
Slingshots in the Smokies
www.SlingshotRoadsters.com
June 10 & 11
WNC Jeep Fest
www.wncjeepfest.com
June 16-18
Maggie Valley Swap Meet/Camaro & Firebird Show
www.surfboardpromotion.com
June 24-26
Thunder in the Smokies Summer Motorcycle Rally
www.ThunderInTheSmokies.com
---
Route 19 Inn is featured in Our State's March issue
Link to story: https://www.ourstate.com/the-inn-place-to-stay-in-maggie-valley/
---
Chris and Friends Antiques offers Old Movies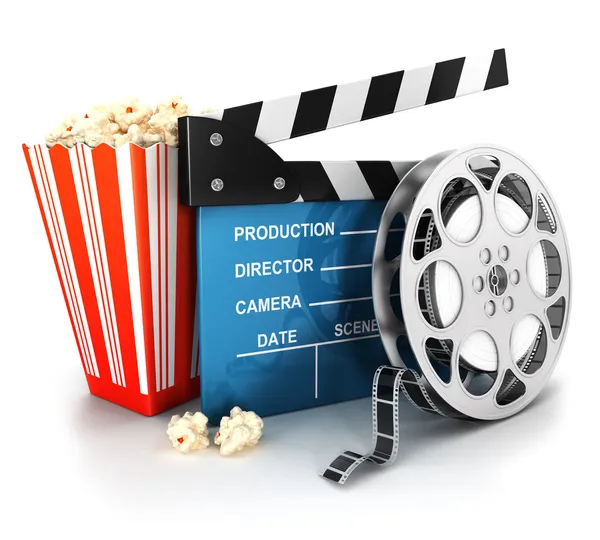 Thursdays:
3 p.m. Love Story (1940s)
6 p.m. Murder Mystery (1950s)
Fridays:
3 p.m. Suspense (1950s)
6 p.m. Horror (1940s)
Saturdays:
3 p.m. Murder Mystery
6 p.m. Horror (1960s)
Sundays:
All Day until 8 p.m. Kids Cartoons
By request only: 1940s thru 1998 Arcade games can be played on the big screen
Available for Family Reunions, Sports Games, Birthday Parties and more
Call 828-593-0704
"The only Antique Store in the country that does not do reproductions" 
---
Façade, Sign, Landscaping Grant Improvement Program
The Town of Maggie Valley is now offering a Façade, Sign, Landscaping Grant Improvement Program to encourage property owners and existing businesses to improve the appearance of existing properties and provide an incentive for new businesses to locate in Maggie Valley. Award Amounts Applicants are eligible to receive up to 50% of eligible improvements up to $25,000, depending on the scope of the project. The award is limited to 50% of the total eligible improvement of a project up to a maximum of $25,000, whichever is lesser. Applicants are responsible for the other 50% of the project cost. This is a reimbursement program; applicants must complete and pay for the total project cost or total private match prior to receiving a reimbursement from this grant.
Eligible applicants
• Structures used for commercial purposes located in Commercial or Mixed-Use Zoning Districts within Maggie Valley Town limits.
Applicants may be the property owner(s) or business owner(s).Town of Maggie Valley elected officials, staff, or their spouse or family members are ineligible for the grant.
No home-based businesses or new construction projects are eligible.
All real property taxes must be paid in full, and the property must be current on water & sewer accounts and any other Town fees.
Properties with code violations must be brought into compliance prior to payment of grant funds.
Properties that have been previously awarded grant funds from the Town are not eligible to apply for additional funding unless the improvements are for another project not previously reimbursed by the Town, or the new project is deemed to make significant improvements to the property, or more than three years have passed since the last grant award was received for a similar project.
Eligible Improvements Eligible Improvements include but are not limited to:
Replacement or repairing of brickwork, plaster, or wood siding, including painting, cleaning, and repainting.
Replacing, repairing, or relocating storefronts, doors, or windows, including the removal of inappropriate or incompatible exterior finishes or materials.
Replacing exterior lighting or adding exterior lighting.
Repairs, additions, or installation of awnings.
Installation or improvement of permanently installed signage. (Signage must be a permanent installed feature of the façade and may not be portable or removable.)
Landscape improvements. All eligible improvements shall meet the requirements set forth in the Town's Appearance Standards and Design Review Document.
Ineligible Improvements
New construction
Interior improvements
Equipment or inventory
Deferred maintenance
Functional improvements that do not improve the aesthetics of the property
Architectural or engineering fees associated with project planning and design
Improvements completed prior to the approval of the application
Any improvements not meeting building codes, local ordinances, or other applicable regulations
Any improvements not visible from the primary street
Application Process Applicants should submit the Preliminary Application along with:
Two color photographs that show existing building conditions
Detailed sketches or drawings of the proposed improvements (including placement, color, dimensions, and materials)
Two bids on contractor letterhead
Submit the completed Preliminary Application to: Maggie Valley Planning Department Email: kfinkle@maggievalleync.gov Address (Mailing & Physical): 3987 Soco Road Maggie Valley, NC 28751
Applications will be accepted on a rolling/quarterly basis. Application review periods will be March 31, June 30, September 30, December 31.
Qualified applicants will be contacted by staff and required to complete a full application, including the following information:
Final design plans, outline and description of proposed improvements, materials list
Professional design sketch or rendering of the proposed improvements, if needed for certain types of improvements
Finalized line-item budget or cost estimates from licensed construction professionals
Proof that Federal, State and local taxes are paid and current
Proof of current property and casualty insurance • Evidence that contractors are licensed and bonded or insured
Accurate color samples (required for painting approvals)
Material samples that indicate quality of finishes
Sign and notarized applicant affirmation, including confirmation that you are not a Town elected official, staff, or their spouse or family member.
An inter-departmental team of town staff will review the preliminary applications to determine which projects merit further consideration. The review team reserves the right to suggest modifications to plans and will contact the applicant to review the scope of work. The staff review team makes a recommendation to Board of Alderman for approval.
Grant award decisions will be based on, among other things, the following criteria:
Impact to the front-facing façade of the proposed building (quality design is valued)
Degree of which project meets design standards
Benefit to small business owners
Benefit to neighboring properties Approval Process To receive funding, an applicant must receive approval from the Town of Maggie Valley Board of Aldermen within forty-five days (45) of receiving the recommendation from staff review team.
The applicant will be contacted after final recommendation and review.
Upon approval, the Town enters into a grant contract with the applicant setting forth the scope of work as approved by the review team, payment terms and other requirements.
Proof of payment and project completion are required for reimbursement. Costs incurred prior to the signed contract date are not eligible.
Applicants must notify the Town if the scope of work, budget, or contractor chosen has changed from what was approved by the Board of Aldermen.
Applicant must obtain all necessary permits for the project. All contractors working on the project must be licensed and registered with the State of North Carolina.
Approved projects should be completed within 180 days or funds may not be guaranteed.
Staff will be permitted to inspect the project to ensure conformance with the grant contract.
This grant program is subject to funding availability and may be updated, as necessary.
Town reserves the right to determine the actual costs to be reimbursed based on a review of costs qualifying as eligible improvements.
---
RISE and SHINE
The Chamber's RISE and SHINE was held Tuesday, May 3  at the Town Hall Pavilion. Teresa gave an overview of the Chamber's activities last month.
Jane Maurer, Great Smoky Mountain Association gave a presentation on the organization and how they support the National Park system.
Our next meeting will be held June 7th. Results of the Business Pulse Survey will be discussed. Karla Wood will give us a in depth look at Take 10 Aqua Massage!
---
Click below to see the 2022 Arts & Crafts Poster
---
---
Obstacle Course Project Update
The obstacle course project continues to move forward. A dozen businesses, who appeared to have space to host an obstacle were contacted and nearly all were interested. During that phase, the question businesses asked most frequently was about liability protection, so are working with Town Hall to explore how to address that before resuming outreach to businesses. So, if you are interested in your business potentially hosting an obstacle, don't worry, we will resume outreach later. Town Hall is also exploring obstacles to locate in parks, which will complement and incentivize visits to the ones at businesses. As always, if you have any questions, feel free to contact Tony Malinauskas, Project Coordinator (tmalinauskas888nc@gmail.com)
---
---
MaggieValley.org and MaggieValleyFestivalGrounds.com
Chamber Website Statistics – May 2022
MaggieValley.org Website Visits: 67,814
Top Pages, Attractions, Vacation Rentals, Visitor Guide online
Visitor Guide Viewed On Line: 1,721
Maggie Valley Festival Grounds website views: 25,276
Chamber Website Statistics – April 2022
MaggieValley.org Website Visits: 86,437
Top Pages: Attractions, Vacation Rentals, Visitor Guide on line
Visitor Guide Viewed On Line: 1,916
Maggie Valley Festival Grounds website views: 31,730
Chamber Website Statistics – March 2022
MaggieValley.org Website Visits: 26,198
Top Pages: Attractions, Lodging, Visitor Guide on line
Visitor Guide Viewed On Line: 1,720
Maggie Valley Festival Grounds website views: 49,427
Chamber Website Statistics – February 2022
MaggieValley.org Website Visits: 40,468
Top Pages: Attractions, Lodging, Visitor Guide on line
Visitor Guide Viewed On Line: 1,704
Maggie Valley Festival Grounds website views: 26,084
Chamber Website Statistics – January 2022
MaggieValley.org Website Visits: 31,583
Top Pages: Attractions,  Vacation Rentals, Weather/Webcam
Visitor Guide Viewed On Line: 1,648
Maggie Valley Festival Grounds website views: 24,762
---
WELCOME NEW MEMBERS!!
Teague's Refrigeration Repair & Maintenance, Business Partner
Good Life Inn, Business Partner
Mountaintop Tree Service LLC, Business Partner
MT Creations LLC, Business Partner
Take 10 Aqua Massage, Executive Partner
Portraits and Weddings, Business Partner
Southbound Hospitality, Premier Partner
Maggie Valley Cigar & Wine Shop, Business Partner
Linda's Vintage Photo Shoots, Business Partner
Papa Rosa's Little Knife Store, Business Partner
Scenic Tours and Rentals, Business Partner
Black Bear Bistro & Pizzeria, Business Partner
Maggie Valley Lifts, LLC, Community Partner
Carolina Asphalt Maintenance, Executive Member
Up The Creek Cabin, Premier Partner
Fox Web Design & Computer Service, Premier Partner
Homestead RV Park For Seniors, Business Partner
Valley RV Repair, Business Partner
Clarketon Motel, Business Partner
Valley Tavern, Business Partner
Roses in the Valley Florist, Business Partner
Tony Malinauskas, Patron Member
Scott's Automotive & Lockout, Community Partner
---
Maggie Valley Festival Grounds Schedule
Visit this page often for the latest information on Festivals and Events held at the Maggie Valley Festival Grounds.
---
RISE and SHINE
1st Tuesday of Each Month
9:00 a.m.
Tuesday, June 7th
Results from the Chamber's Business Pulse Survey
---